Hardcover Notebook - As All Get Out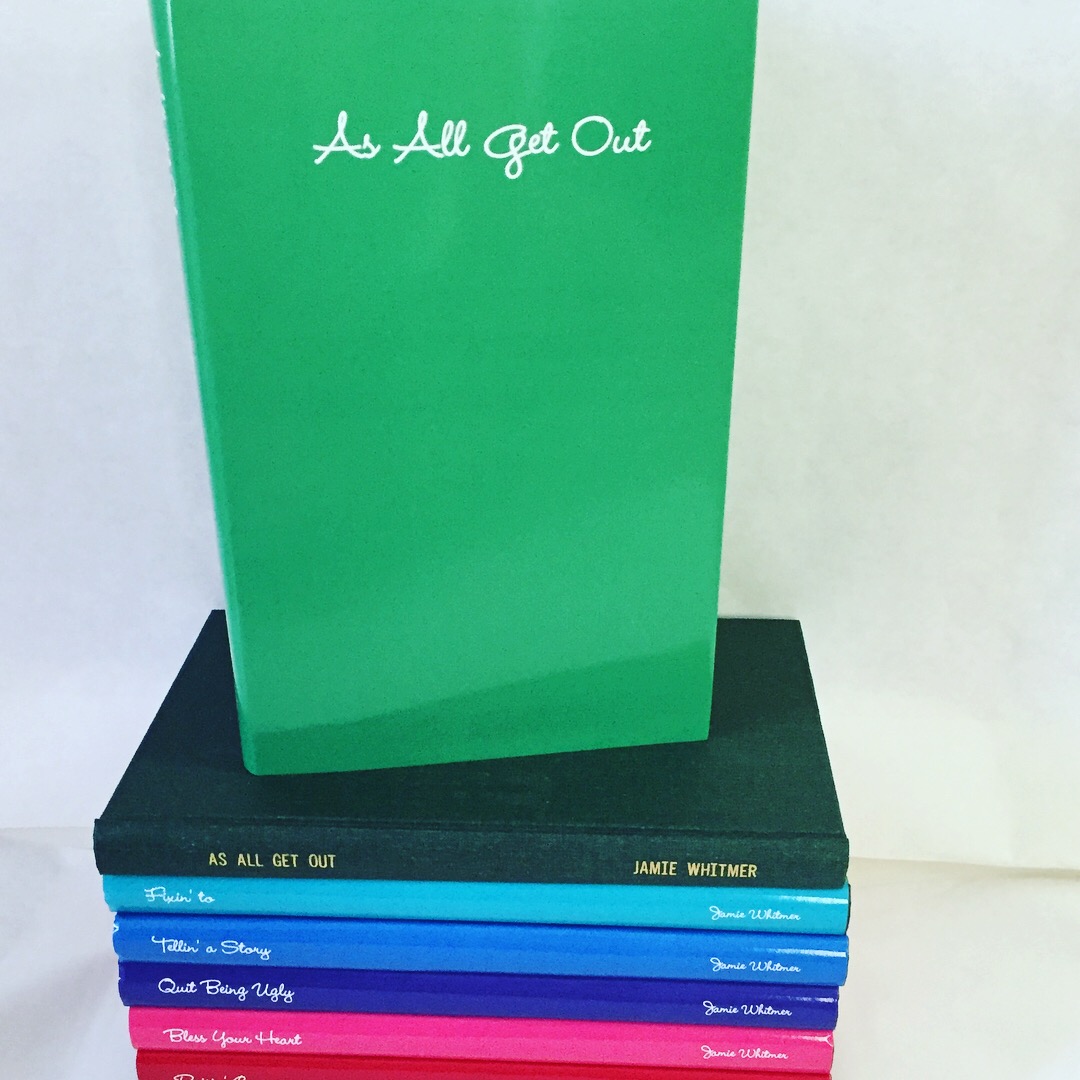 Hardcover Notebook - As All Get Out
"As All Get Out" has a timeless, classic green linen exterior color with gold foil lettering used on the spine. You may prefer to remove the green dust jacket and shelve the book so that only the gold foil lettering title of the spine is shown! The notebook will bend back and lie flat.
A hardcover ruled notebook journal that every Southerner can appreciate! As All Get Out: to the max / to the extreme. Can you use it in a sentence? "She was funny as all get out." As All Get Out. It's a Southern thing.
Each indexed book journal features 186 ruled pages that are numbered for your ease of use. The numbered pages with an index will help keep you organized and make it easy to find your important entries. To really make your brain sing, we recommend that you use tabs and update your book journal's index as necessary immediately after you have completed your morning journaling pages.
6" x 9", jacket-hardcover binding, white interior paper (60# weight), black and white interior ink, white exterior paper (80# weight), full-color exterior ink. Manufactured in America. Made of textbook quality, heavy book board.