Hardcover Notebook - Large Plans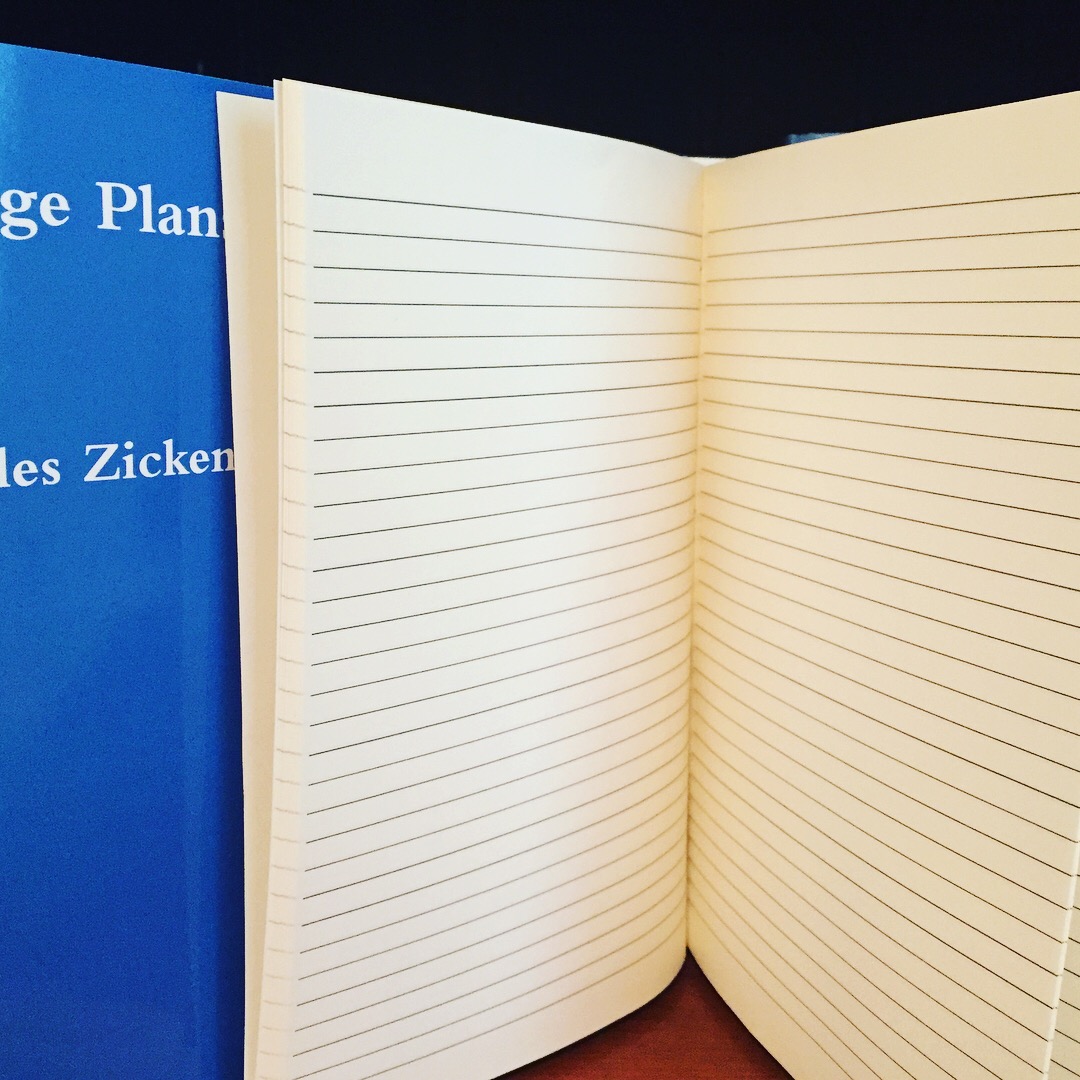 Hardcover Notebook - Large Plans
"Large Plans" has a timeless, classic navy linen exterior color with gold foil lettering used on the spine. You may prefer to remove the light blue dust jacket and shelve the book so that only the gold lettering title of the spine is shown! The notebook will bend back and lie flat.
Choose a secret diary journal book from Stealth Journals when you want to operate in TOP SECRET STEALTH mode. Each hardcover ruled notebook journal book will blend in perfectly among your shelved hardcover book collections, making it virtually impossible for the casual observer or snooper to spot your secret diary at a mere glance! With no obvious lock and key mechanism, what could be a better disguise than hiding your secret confessions in plain sight?
Each indexed secret diary book journal features 186 pages that are ruled and numbered for your ease of use. The numbered pages with an index will help keep you organized and make it easy to find your important entries. To really make your brain sing, we recommend that you use tabs and update your book journal's index as necessary immediately after you have completed your journaling.
Stealth Journals are hardcover ruled notebooks made to resemble hardcover books that can easily be shelved in your living room or sit on a table at a coffee house without screaming: "I am a personal journal and I contain private thoughts. Pick me up and snoop!" Stealth Journals are designed to help you maintain your privacy when keeping your personal notes.
The secret diary that is pictured above is part of what we refer to internally as our Great Literature series. The product line is inspired by some of our favorite classics. "Large Plans," for instance, is inspired by "Great Expectations." "Vampire" by Sam Croaker, is a nod to "Dracula," and "Roaring Elevations," is inspired by "Wuthering Heights." Can you guess the other great works that inspired our other titles?
In a time when everyone's electronic data is subject to compromise, Stealth Journals is a company that is committed to providing you tools to maintain your privacy. Make records. Leave a legacy. Don't live a disposable life.
6" x 9", jacket-hardcover binding, cream interior paper (50# weight), black and white interior ink, white exterior paper (100# weight), full-color exterior ink. Manufactured in America. Made of textbook quality, heavy book board.